Are you interested in participating in the Global Friends Program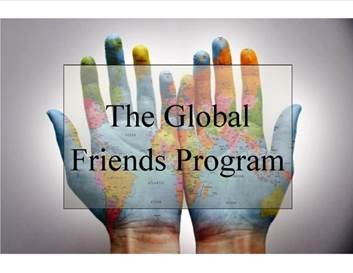 for the 2017-2018 Academic Year?
This program is a wonderful opportunity for faculty, staff and local alumni to promote cross-cultural friendship on the University of Denver campus. This is a great way to explore the place that we like to call home, and to share Denver with an international student. This program aims to:
Welcome an international student into our community
Share U.S. culture with an international student
Broaden your world and learn more about another country or culture
Help an international student integrate into the DU and Denver communities and transition to life in the U.S.
This is a friendship program (not a homestay) and is designed to create a cross-cultural exchange between faculty, staff, and our international students.
For more information on the program, visit our website
Applications are due Wednesday, September 20th
Email intloutreach@du.edu with questions.